Thank you so much for reading the ezine and the blog.  I'm so appreciative!
I try hard to come up with unique and valuable content. My goal is to make your work, art practice and life that much more enriched and perhaps even easier!
It's very valuable for me to hear your feedback and to be able to interact with you, so please connect with me by participating! As an added bonus, you'll also be entered to win the next free giveaway drawing!
Congratulations to Erin L M Harris the winner for the April 30th, 2012 drawing!
Also, I wanted to let everyone know that some of the door prizes from the Profitable Artist class earlier this year and one of the prizes from the Compass Words Exercise were not claimed.  Instead of just keeping these prizes, we have redrawn some new winners in hopes of still sharing these wonderful gifts with you all!  
If you participated, be sure to check out these blogs to see if you won (please hurry as these prizes will only be available to be claimed for 1 week and need to be claimed by Thursday, May 10th, 2012):
In order to claim your prize, you will need to email eric@wholelottawhimsy.com by Monday, May 14th, 2012.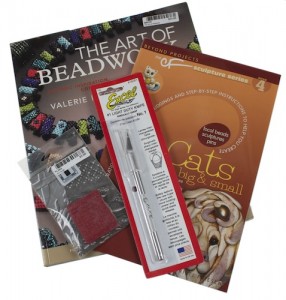 ** Note: Shipping is not covered.  You will be responsible for paying the shipping costs.  If you would like, your prize can be included with an order placed at Whole Lotta Whimsy.