Thank you so much for reading the ezine and the blog.  I'm so appreciative!
I work hard to come up with unique and valuable content. My goal is to make your work, art practice and life that much more enriched and perhaps even easier!
If you love what you read, you can "gift" me with your continued comments or share the content with friends via email, Facebook, Twitter, and Pinterest! I would be very grateful! 😉
It's very valuable for me to hear your feedback and to be able to interact with you, so please connect with me by participating! As an added bonus, you'll also be entered to win the next free giveaway drawing!
Congratulations to Lynne Glazzard the winner for the February 15th, 2012 drawing!
Lynne, in order to claim your prize, you will need to email eric@wholelottawhimsy.com by Monday, March 12th, 2012.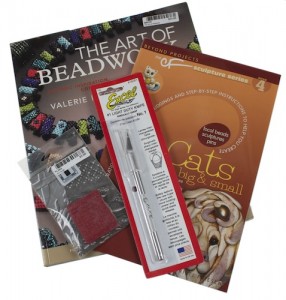 ** Note: Shipping is covered when shipping within the 48 continuous states.  Winner is responsible for shipping costs if shipping to Alaska, Hawaii or Internationally.