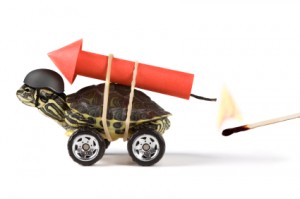 So maybe you had a tough year. Is that true?
Is it because you didn't meet your goals, you weren't clear about what you wanted, you didn't try your best, work hard enough, make enough money, diet enough, run enough, etc Or maybe you just expected more than you could actually deliver?
A couple years ago I was introduced to the work of Byron Katie, who wrote the book "Loving What Is". She teaches a process of self-discovery called The Work. Essentially you ask yourself "is that true" after you make a statement like "I failed", "She hates me", "I am a phony", etc
I've had what could be perceived as a couple tough years brought on by unexpected personal loss. However, I've also been gifted the best years of my life, during those last two years. The difference? I choose not to say yes, to "is that true" when I ask myself if things have been tough. It's perspective….a mindset.
I'm big on mindset!
When I take the time to reflect, get some introspection, give gratitude, and compare myself to rest of the planet, I am living a great life! It's recognizing these experiences are simply challenges from Source, the Divine, God or the Universe.
I have someone to love and love me back, I have clothes, food, good health, and I'm happy. Everything else is negotiable and a level of expectation I set within myself.
I choose not to focus on the negative because I have momentum pushing me forward toward my goals. Momentum is what carries us forward. It's fuel.
So I want to share with it with you, my 7 Ways to Gain Momentum in Your Life:
Meditate and Get Clear

Just spending 20-30 minutes sitting quietly and allowing yourself to focus on you, without thinking about kids, laundry, bills, groceries etc. Take time to put pen to paper asking yourself what do I really want for myself and my business? Write down anything that comes to mind. There is no limit. You can always edit later. Do a complete mind dump.

Prioritize

Decide which items on your list are things are in your top 3. Keep it doable! Completion is key and gives you more momentum!

Mind map out your goals

Mind mapping is a great diagramming technique and if you haven't tried it, I highly recommend it. Simply start with one of the desires or goals you wrote down. Write this in the center of a large piece of paper and put a circle around it.

Then write the major categories of action steps that will be required to accomplish the goals around that stated goal. This could be: call, write, go to, buy, etc.

Then branch off spokes of those action steps to further bubbles of action steps. Keep breaking it down to bite size action steps.

Studies show that the connection to the subconscious is through the right side of the brain which thinks in pictures. So as you sketch out your map, include as many pictures and drawings as possible. Cut them out from magazines if needed. Yippee…a collage project!


Do a Time Audit

Spend a week writing down how you spend your time. At the beginning of every hour write down how you spent the previous hour. Be honest and include all internet surfing, phone calls, unnecessary errands, etc.

At the end of the week, take a good look at how you spent your time. It'll be an eye-opener. I bet you'll find the Pareto Principal in effect. This means you spend about 20% of your time producing 80% of your success.

WOW…just wow, huh!

Identify bad habits

Now that you've done a self-assessment, what would you be able to accomplish if you took more of that wasted time and spent it on activities that truly served your goals?

90% of our behavior is habit. So if we identify our bad habits, and we decide what's unacceptable, we can make a concerted effort to change those bad habits. We can choose to change or alter our bad habits.

Set a schedule and make systems

The key to success is scheduling your time. We creative types dislike schedules. We tend to want to go with the flow of things, but this can lead you off your action steps and onto other things that waste your time.

If you want to create everyday, do this first thing in the am or after working out. Once you start working on email, paperwork, bills, etc, your left brain is engaged. It's really hard for it to let go and let your right brain have it's creative time.

You'll be amazed how much clarity you'll have and how much you get done when you are working with systems!

Systems are king (or queen) and should be the foundation of everything we do. Without it, our lives and businesses get top heavy and eventually it topples over. My Artful Success clients love systems now…just ask them 😉

Keeping your eye on the prize

Celebrate each success! We often associate negative emotions with mistakes and disappointments, but we don't celebrate enough the small or even medium size achievements.

Associate emotions with completed actions no matter how big or small.

Surround yourself with anything that reminds you of your success. This could be awards, a chart showing your sales each month, hits to your site, increased bank account, new customers or galleries, etc.

Make an inspiration board. This is also called a vision board or treasure map. Cut out pictures of things you want to accomplish, inspiring words, places you want to go, etc. Put this in a prominent place so you can see it everyday. We are visual and it's a great reminder….keeping our eye on the prize!
Don't forget to leave a comment and get entered to win a F*R*E*E give-away from Whole Lotta Whimsy! Drawing is December 30th, 2011!